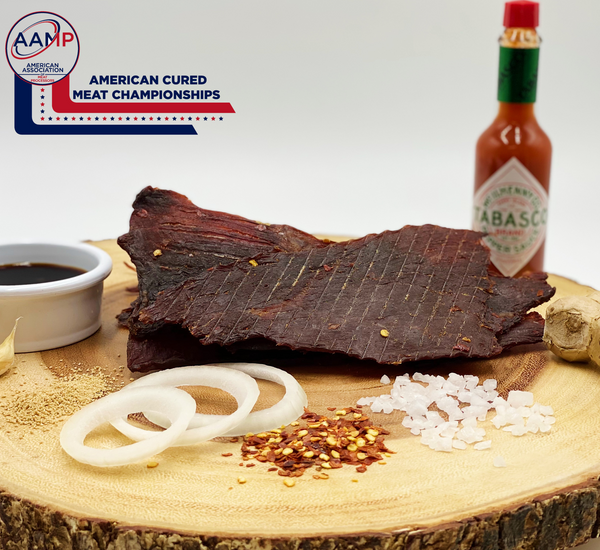 Beef Jerky that has been brined in soy sauce and brown sugar. Sprinkled with red pepper flakes, lightly smoked with hickory wood.
Approximately 8 oz. package.
The American Cured Championships 2019 Grand Champion
Ingredients: Beef, Soy Sauce, brown sugar, Tabasco Sauce (distilled vinegar, red pepper, salt), red pepper flakes, ginger, cayenne, Onion powder, Garlic powder, Sodium Nitrite, FD&C Red #3
Ready to eat.