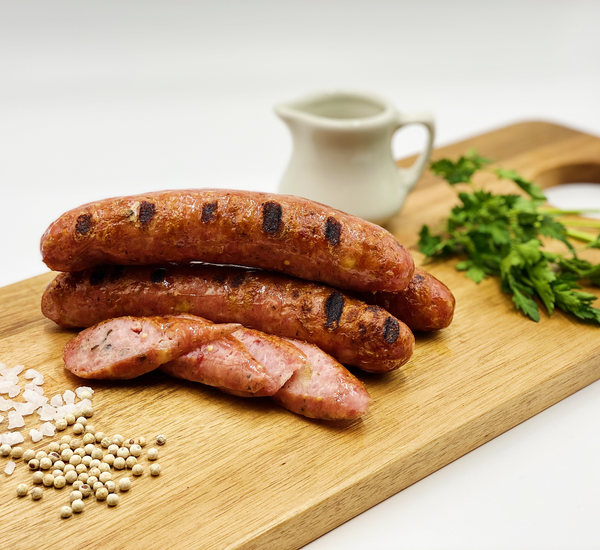 All pork as sausage lightly seasoned with black pepper, sea salt and spices. This is a favorite at our own Leavenworth Sausage Garten. Pair it with your favorite German Beer and bring Bavaria to your table.
16 oz. equates to 4 sausages.
Please select UPS Next Day Air or UPS 2nd Day Air at checkout to ensure your product will remain refrigerated.
Ingredients: Pork, Salt, Water, Mustard Seed, Spices, Garlic, Sodium Nitrite, Natural Hog Casing.
Applewood Smoked.
Fully cooked. Ready to eat. Keep product refrigerated.
Here is a guide for grilling sausages.
From refrigeration sausages can go directly to the steam table or the hot grill.
Have your water bath be 165-170 for a quick heat
up to 135° then move the sausage to water that is 135° or a steam table.
Put the sausages on the hot grill you are
drying/ crisping the casing. Get some nice grill marks on the outside, cook to
desired temperature and they should be perfect to serve.