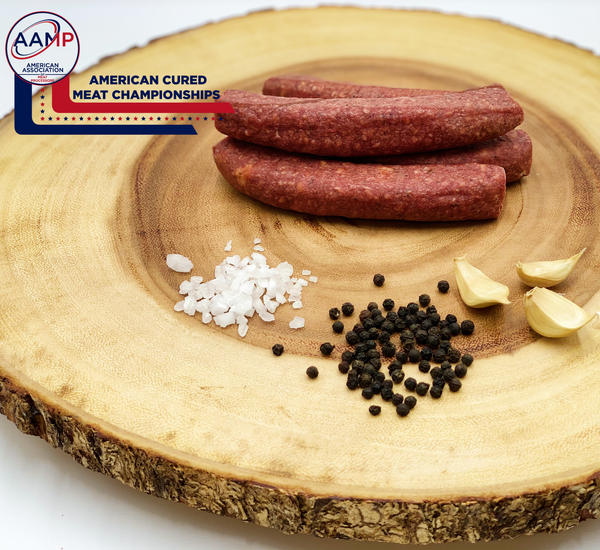 Otherwise known as the "German Walking Stick" it is intensely flavored and smoked. It is popular as a snack food for hiking or other outdoor activities because it keeps without refrigeration and is a nice size for a single meal. This is our own rendition on a recipe used by the Austrian army in the 1880's.
The American Cured Meat Championships 2019 Champion for Meat Snack Sticks
Ingredients: Beef, Pork, Salt, Dextrose, Sugar, Spices, Garlic, Starter Culture, Sodium Nitrite
Ready to eat. For best results keep product refrigerated.
After opening store product in paper.