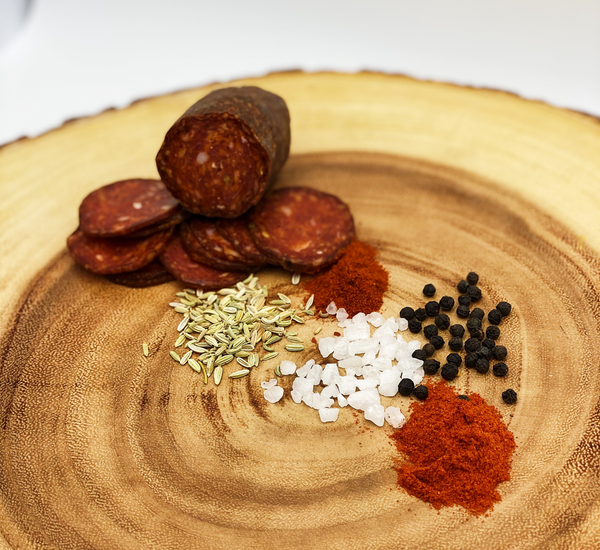 Our popular salami similar to a traditional pepperoni is slightly different with a touch of cayenne, smoked paprika and lightly smoked. Wonderful choice for your own version of pepperoni pizza!
Ingredients: Pork, Salt, Paprika, Sugar, Cayenne Pepper, Spices, Fennel, Dextrose, Starter Culture, Sodium Nitrite, Sodium Nitrate
Ready to eat. For best results keep refrigerated.
16 oz. is approximately 3-4 salamis.